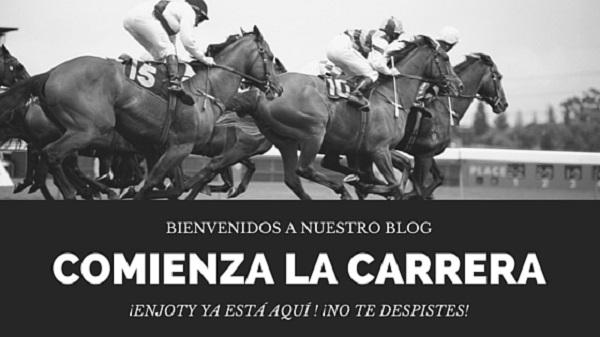 The day arrived! Today we are presenting our blog!
You are all really welcome here and we hope you enjoy as much as us this new adventure. We love eating and drinking, these small pleasures of life, and we want to transmit our passion to you.
If you enjoy eating and drinking, if you want to be up to date with the interesting gastronomic events happening in the world and many other things...stay tuned!! We will update our blog with information about typical dishes and drinks, different country's traditions, advice for gluttons like us, etc, etc. Do you want to become an enjoti? Just follow us! ;)
Now, we have a huge surprise to celebrate our first blog post.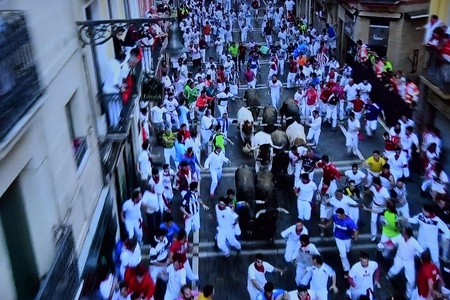 Don't you know what it is? We are raffling two "seats" to see the first running of the bulls of 2016 in Pamplona!! This is something that even people from Pamplona has not ever done, so this is an opportunity you cannot miss!! You and the person you choose will be able to have breakfast at Txirrintxa while you see the running of the bulls in the morning of the 7th of July. Isn't it awesome??
If you live in Spain and you are older than 16yo the only thing you have to do is participate via Facebook and/or Twitter. If you have an account in both social networks you will have more possibilities ;) These are the rules:
Facebook
Like our page on Facebook (

if you like the content, but you will!)

In order to participate you have to press "Like" in the raffle Facebook publication.

If you think this is an awesome raffle, share the publication with your friends too!! If they win, they might choose you to go with them :)
Twitter
From this link you can see the full legal conditions of the raffle (just Spanish, sorry!).
Do you like the prize? Come on, hurry up, go to participate! The raffle will be active until the 3rd of July at 20h. Don't miss it!!