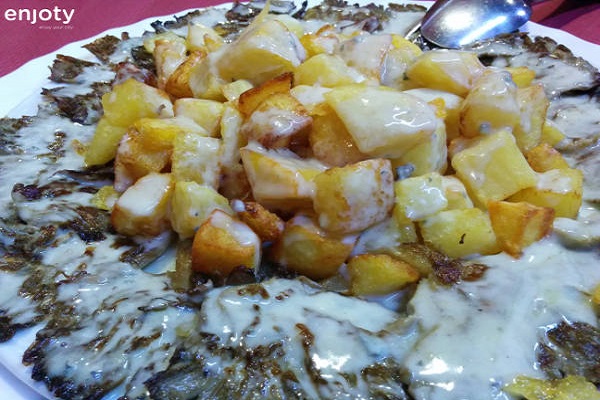 Leon, located in Castile and Leon (Spain), is one of those cities that you have to visit if you love to eat and enjoy every bite. Leon must be included in the list of the best places to go for tapas too, because with ten euros you can visit six or seven bars, taking a short beer (zurito, penalti ...) and tasting a tapa in each bar (in some bars even choosing it!). Basically, if you are passing through or on vacation, it is cheaper to go for tapas than to buy at the supermarket ;)
Here you can find the 5 things you have to eat when visiting León.
The blood sausage at La Bicha
Leaving Leon without trying his blood sausage (known as morcilla) is probably a capital sin. In addition, if you eat it at La Bicha, it will have a special incentive that you will only understand when you enter this small bar in the "barrio húmedo" (humid neighborhood) of León. The sausage is served "spicy and bland" there and the owner is delighted to say it is one of the spiciest morcillas in town. Do not be carried away by how it looks (see photo), we assure you that it is delicious. It is worth asking for the blood sausage tapa in this typical bar (we'd need another blog post to give details about it), taking a look at all the posters posted on its walls and talking to the owner. Quite an experience.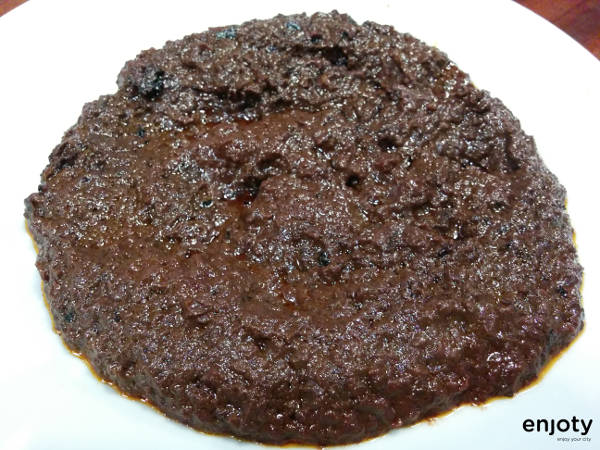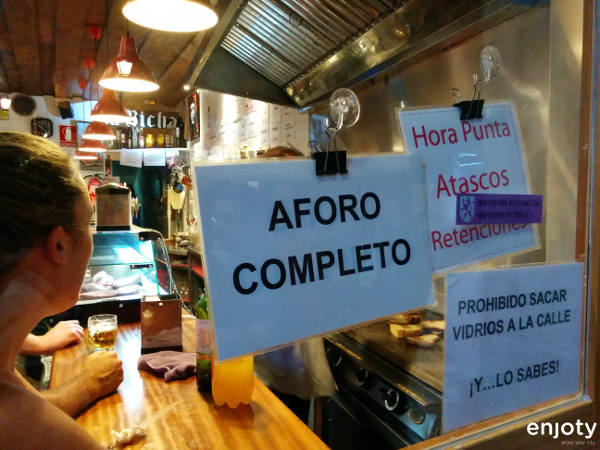 After visiting a couple of bars in León you will notice that the ham, cheese, chorizo and other cold meats are the most typical things of this city. But if there is one cold meat that draws attention more than others that is the "cecina" (cured meat). The cecina of León is made with beef and it is estimated that 95% of the cecina that is consumed in Spain is produced and made in León. It may taste a bit strong for some people, but you can also cook it in scrambled eggs, croquettes and other variants. If you go to Leon, ask for a cold meat platter like the one below. You won't regret it.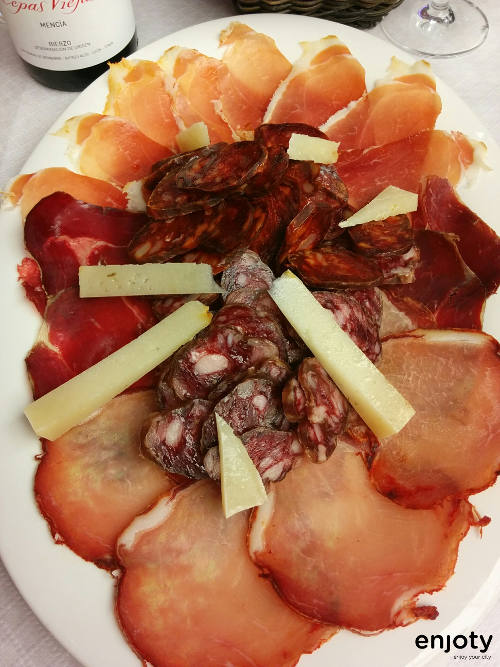 Maragato stew
 


The "

cocido Maragato

" (Maragato stew) is another of the jewels of the crown of Leon. The most famous is made in the region of

Astorga

, being

Castrillo de los Polvazares

or

Santiago Millas

two of the most typical villages where you can taste it. If you can't go to that area, the stew of the

Sorrento

restaurant in Leon is also very famous. Like many stews, it is a

satiating dish

, which is served in three batches or "rollovers". The most characteristic of this stew is that the rollovers are

served upside down

, starting with the meats (

blood sausage, chorizo, snout, ear, chicken, bacon

, etc.), followed by

chickpeas

with cabbage and potato, and ending with a

soup

. For about

fifteen euros

you can taste this typical dish, including dessert, coffee and liqueurs in the price. What else can you ask for?


 
 
Roasted lamb in the wood-fired oven
The "lechazo" (young lamb) is one of the delicacies of Spanish gastronomy and especially of Castile and Leon. This lamb has only being fed on breast milk, and is usually roasted in a wood-fired oven. We have to say that it is more typical of other towns like Campaspero, Palencia and Burgos, but if you can't go there, there are also restaurants in Leon where they know how to cook it. We recommend you to go to Asador Salamanca or to Ezekiel in Ancha street.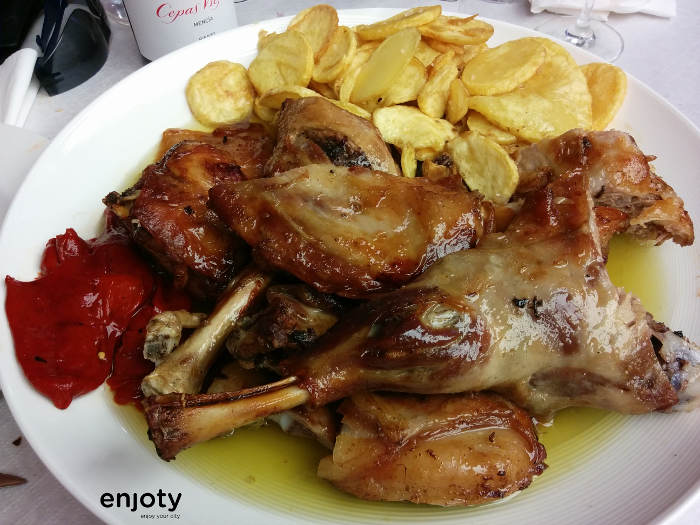 The humid ("barrio húmedo") and romantic ("barrio romántico") neighborhood tapas
  
We have left until the end the most typical bite of León: the tapas. Both the romantic and the humid neighborhood of León fill daily with hundreds of people walking on its streets from bar to bar. When you order your drink you will receive a tapa for free in every bar or restaurant. We are not talking about olives or chips, but real tapas. In some places you can even choose from several options! Currently, some of the best tapas are the garlic soup from El Rincón del Gaucho, the squid sandwich from Monalisa Vinateria, the pizza portion of La Competencia, the mince with potatoes from La Trébede, the croquettes from the Rebote, the "chorizo al infierno" (chorizo from hell) from "La Taberna Oriente Medio", and maaaaaaany more. You can't leave Leon without eating tapas!