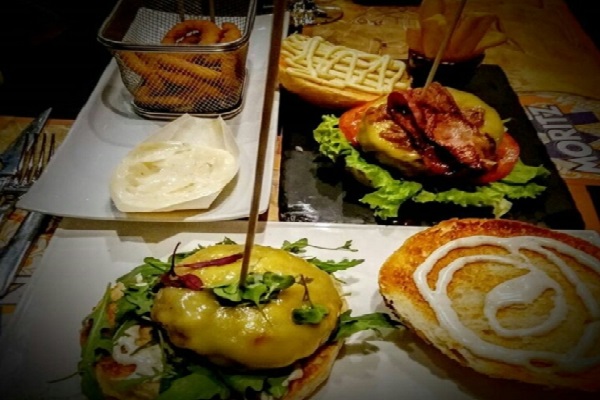 No much time ago, talking about burgers meant talking about fast food, not healthy food, or simply about boring food. Now, instead, there is a gastronomic revolution around this product.
Nowadays, we look for good looking and high quality food, and an example of that is the fact that gourmet burgers are more and more trendy. The simple burger with some extra ingredients is part of the past, and now we can taste gorgeous and very elaborated burgers made with high quality products. Burgers of prime beef, ox meat or sirloin with foie are products we can already find in our favourite restaurant's menus. For the people who are not so much into meat, you can also find burgers made of cuttlefish, red tuna, falafel, etc.
The different ingredients and their combinations are endless! But now we are not content with low quality products. We want an appropriate and tasty bread, which won't break and won't hide the main product's taste. We want original and different sauces, and we want to fall in love with it at first sight.
The number of restaurants offering gourmet burgers is growing every day, making this product one of the culinary trends we can find nowadays. These restaurants let the customers enjoy a new gastronomic experience around burgers.
Talking about such delicious burgers made us hungry already, so we present hereunder a list of restaurants in Pamplona (Spain) and surroundings where you can enjoy gourmet burgers: